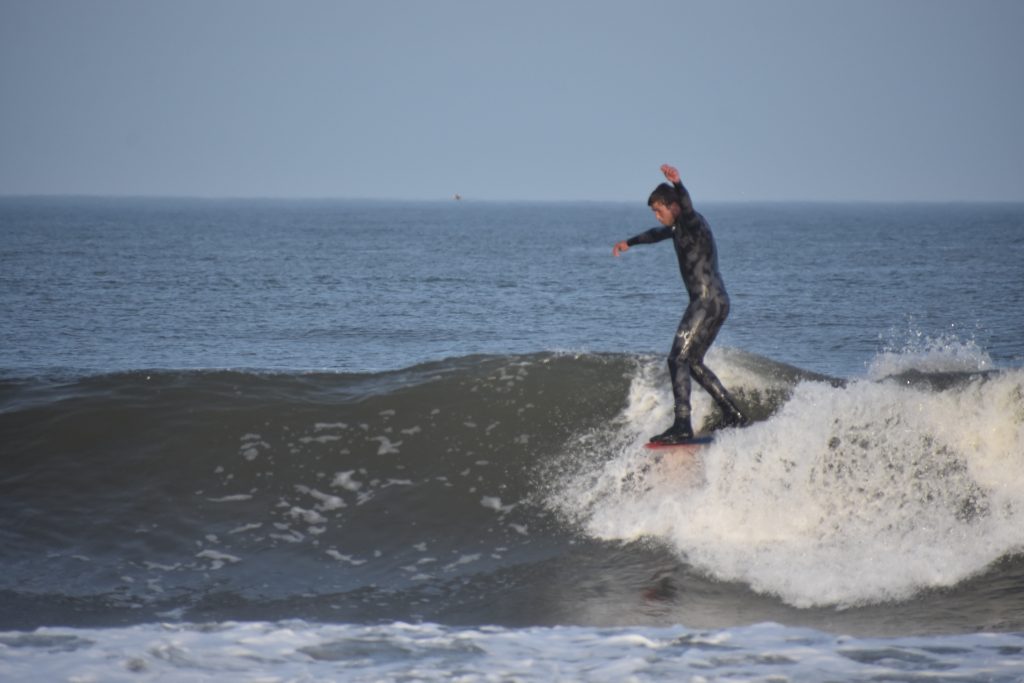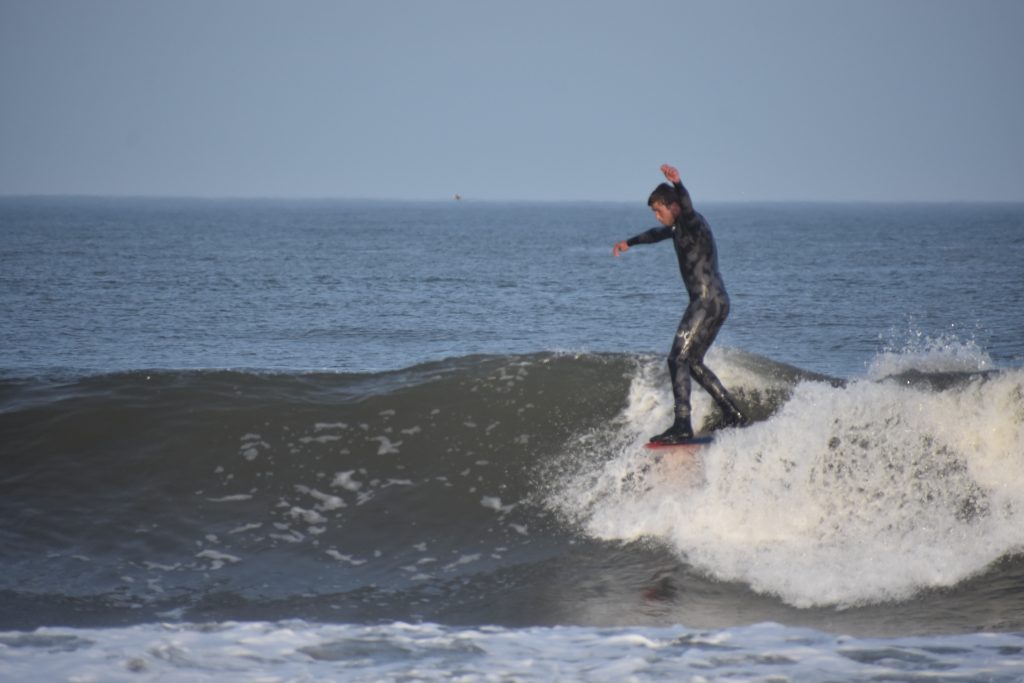 Sunday's forecast called for three-foot swell and thunderstorms later in the day. Swell started to blossom as the sun warmed the soggy ground. Weather and waves turned on, but were set to be ousted by cracking thunder and terrential rain.
However, at five o' clock as I sipped from my sandy PBR can and watched the thunder clouds blow out to sea, I readied myself for a few more hours in the drink. The boys and girls surfed for hours, enjoyed warm sand between their toes, and smiled at the great company this all-out beach day had beckoned.
Is summer here? I'm thinking so… Swell reports are going flat, the New Yawkas are driving South, and the weather is better than ever. Here's to a day that had it all, before Memorial Day Weekend Madness cuts the Summer 2018 ribbon.