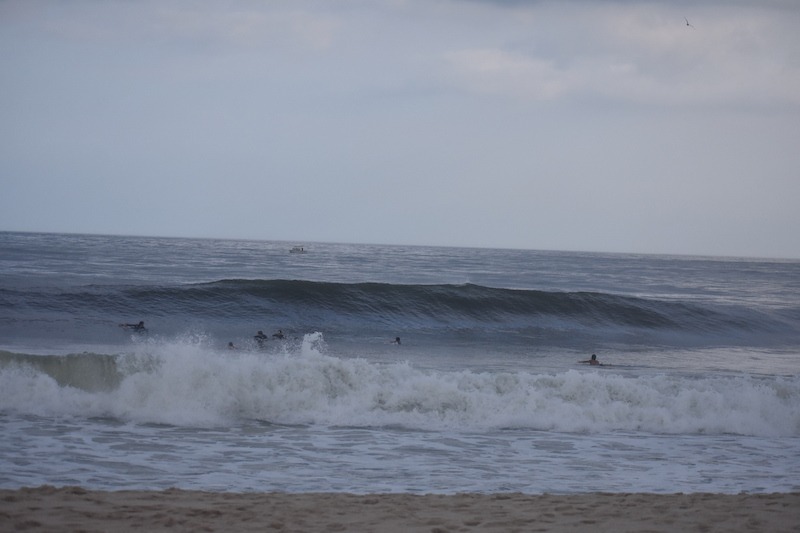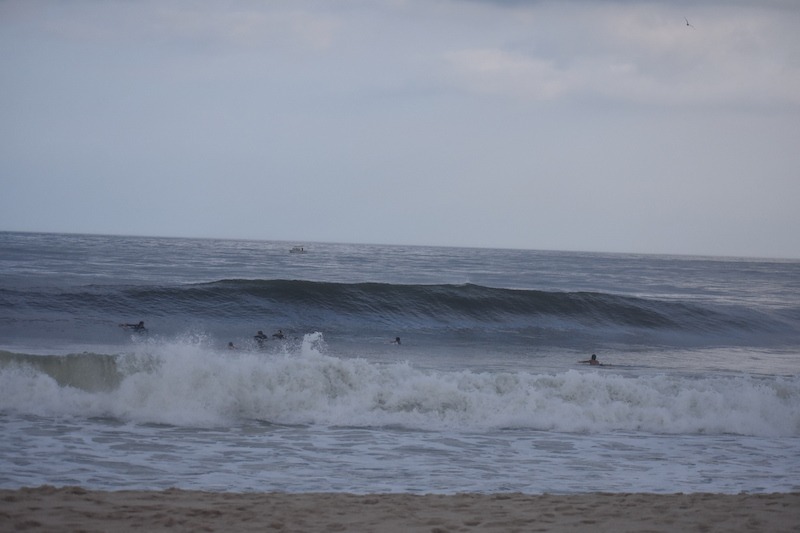 When waves are fun on Sundays in Jersey, you can expect the crowds. It's something you just can't fight–especially when it's 80 degrees, sunny, and offshore. However, when the waves are good and the crowd is made up of your closest 20 homies, there isn't much to complain about (other than the low-key anger you feel after your boy getting a better wave that you).
Monmouth County received a three-ish foot, long-period, East swell which translated to some shoulder-high, offshore lumps. The well-known surf breaks were hopping and town was ablaze with surf rats while the Clean Ocean Action Pro raged at Seven Presidents Beachfront Park.
It was a "surf for 4 hours in the morning, eat cheeseburgers, get beer, and go back to the beach to surf more" kinda day. Contest heads competed all day long with groms, local rippers, and Jersey's well-known pros tearing the competition's (pretty sick) wave to pieces. Local guys like Justin Perry, Mike Gleason, among others took down competitors to gain awards, free shit, and for select few: pri$e money.
On the other hand, non-competitors like Garret Servis, Alex Krenkel, Joe Sedlak, and Tyler Sankey (seen below) shredded morning til night and until their arms were as mushy as the high-tide surf at sundown. The gallery below (was posted backwards–sorry) displays a few shots onlooking that mornings comp as well as the afternoon freesurf session that Sunday. Enjoy and please watch out as our next magazine drops next week: Rambler Surf Mag Summer 2018 edition.