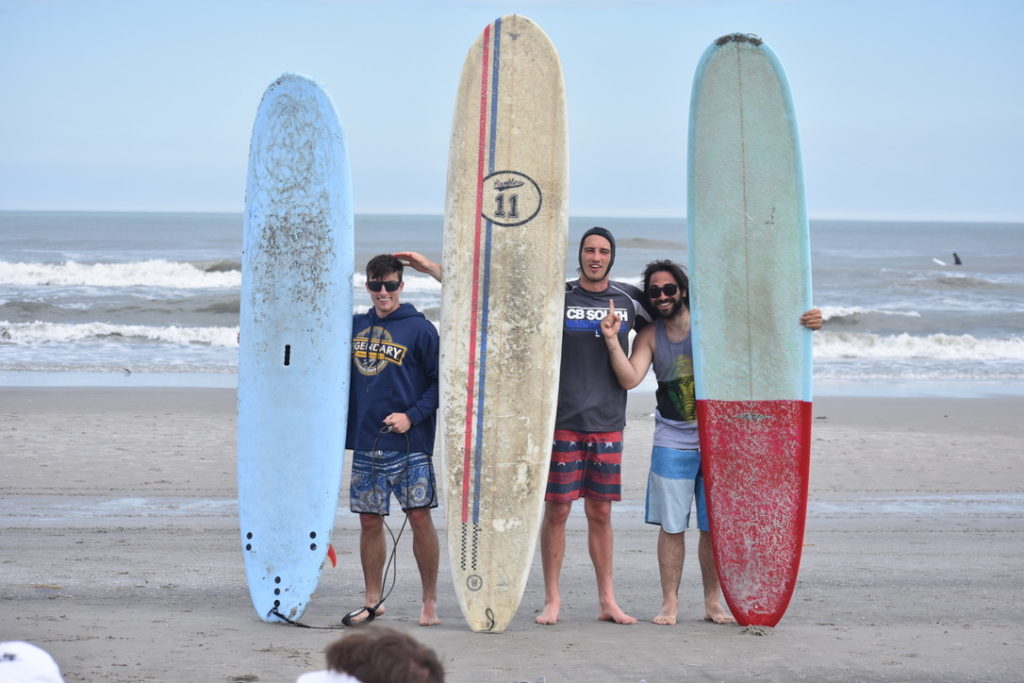 The now-annual Beer Chugg Surfing Competition on Rambler Road in Wildwood Crest, NJ has run for two straight years. The competitors have enjoyed sunny, offshore conditions and 2-3 foot surf both years–signaling that the gods are smiling upon our high-performance activities.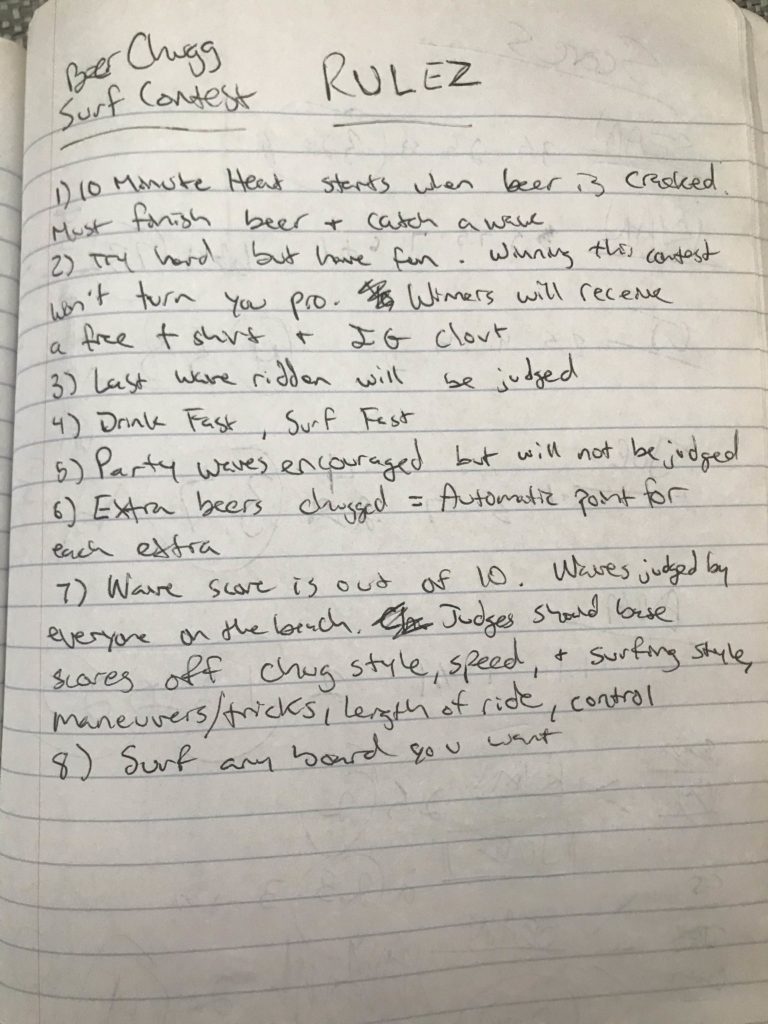 In the end it was Ryan Gallagher (Rambler Surf Mag Editor and this year's contest organizer) who took home the gold. In second was longtime rabble-rouser Dom Bilello. And CJ Serratore with the bronze.
You might be shaking your head… What a rigged affair–Gallagher organized the contest and won? However, Gallagher had actually been knocked out in the second round after a close loss to Joey Chapman–a local lifegaurd. However, Chapman (who is also planning to open a new Dairy Queen in Sea Isle with our buddy Rich Martin) had to go to work. By default, Gallagher advanced.
Even more surprising, Dom (who hasn't surfed in almost a year) came from a first round loss, to the losers bracket, beat CJ and made it all the way to the final heat against Gallagher after implementing an intense training regimen of prison workouts and hard boiled eggs.
The contest ran all day from 11am to 5pm. Competitors rode more than 25 waves, drank over 40 beers, consumed 6 hard-boiled eggs, slurped down over a quart of pasta salad, and chowed on 6 protein bars. Twas a day we hope to re-live for many more MDWs.