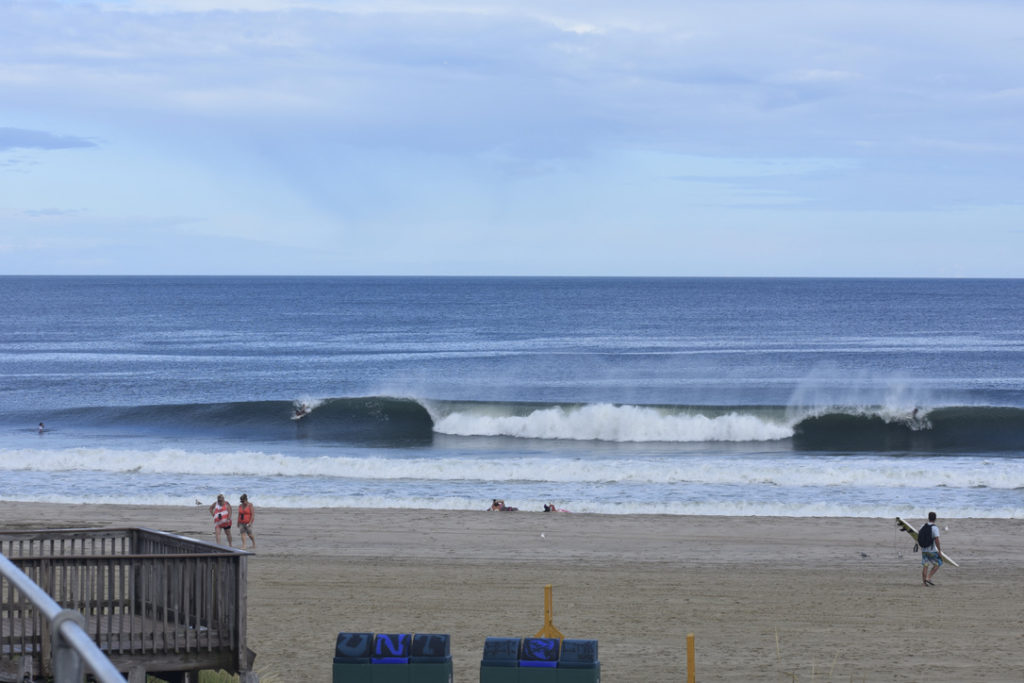 Fuck Surfline man. 6-10 foot is a heavy claim for some of the most notable swell magnets on planet Earth. So, when a respected surf forecast application stands behind such a claim–the resulting expectations are pretty high.
By August 22nd, 2021 surfers from NJ and along the East Coast had already sampled waves from the swell for two or three days prior. Many were simply stoked to have waves, but the looming forecast suggested that Sunday would be "Potentially Epic."
The forecast read something like 4 foot SE swell @ 12 seconds. The Surfline forecasters asserted that these numbers would equate to 6-10 foot waves. The greater surf community seemed down to let their imagination wander rather than raise an eyebrow… And I boarded the hype train with open arms.
The "Surfline Local Pro" wrote something like, "Big swell right off the coast filling in on Sunday, bringing head high to potentially double overhead surf. Everyone know your limits and don't go if it's too big."
Which translated to: "Drop whatever the fuck you got going on and surf this Sunday."
Rolling up to the beach to see fairly playful, mushy head high surf was a tad disappointing. But it shouldn't have been! We were gearing up to surf for the whole day–why did it feel like a chore? Because of fucking Surfline and this manufactured hype.
This goes to show that if there are advertisements on a media outlet, one should question the validity of the information being disseminated–whether it's Surfline or Fox News.
"I'm not mad," said Austin Chachko. "I'm just disappointed."
Then Chachko proceeded to get super barreled while also slicing cutties.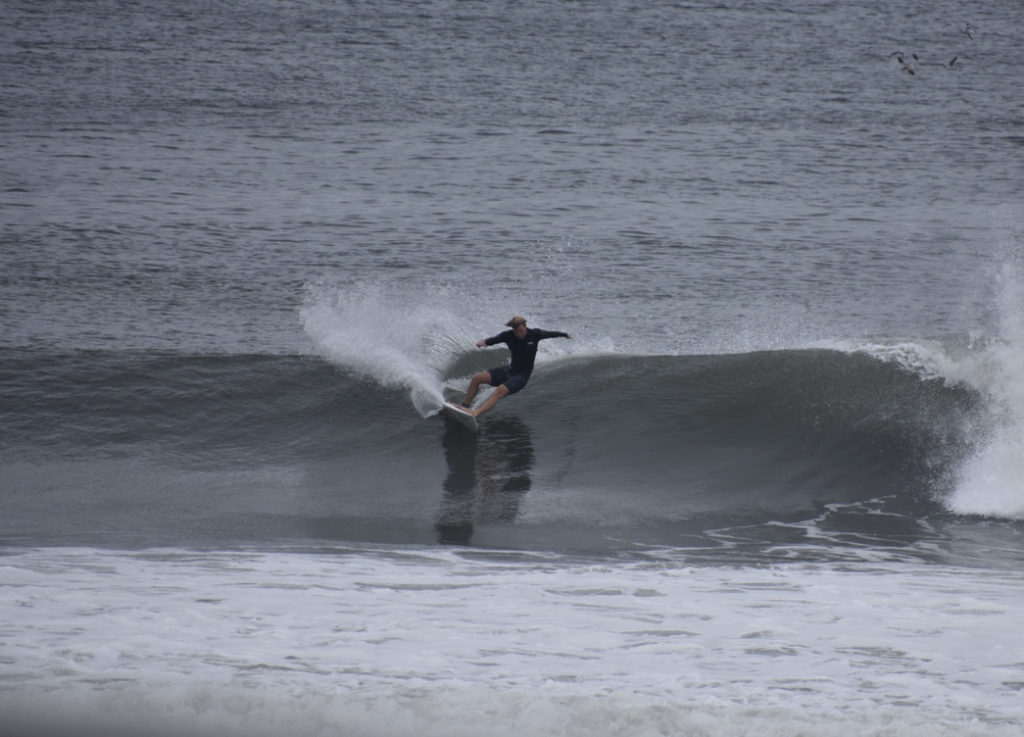 After all was said and done, it was a sick day. The waves remained in the head high range with light, variable wind action. Everyone got their fair share of surf despite some early morning crowds and wave snakes.
One local legend said to a grumpy grom, "You don't know what the fuck you're talking about. I've surfed here for 40 years and it's a great spot because there is respect for the rules and the local guys."
Gotta love the classic lineup enforcers like this gent.
And now we wait for what's next… The 78 degree Atlantic soup seems ripe to conjure up some Hurricane swells and NJ surfers like these pictured in the swell gallery below are more than ready to receive them.
Check the gallery below and if you'd like a hi-res surfing shot, send us an email so we know it's real yew R N at geemail dot com!