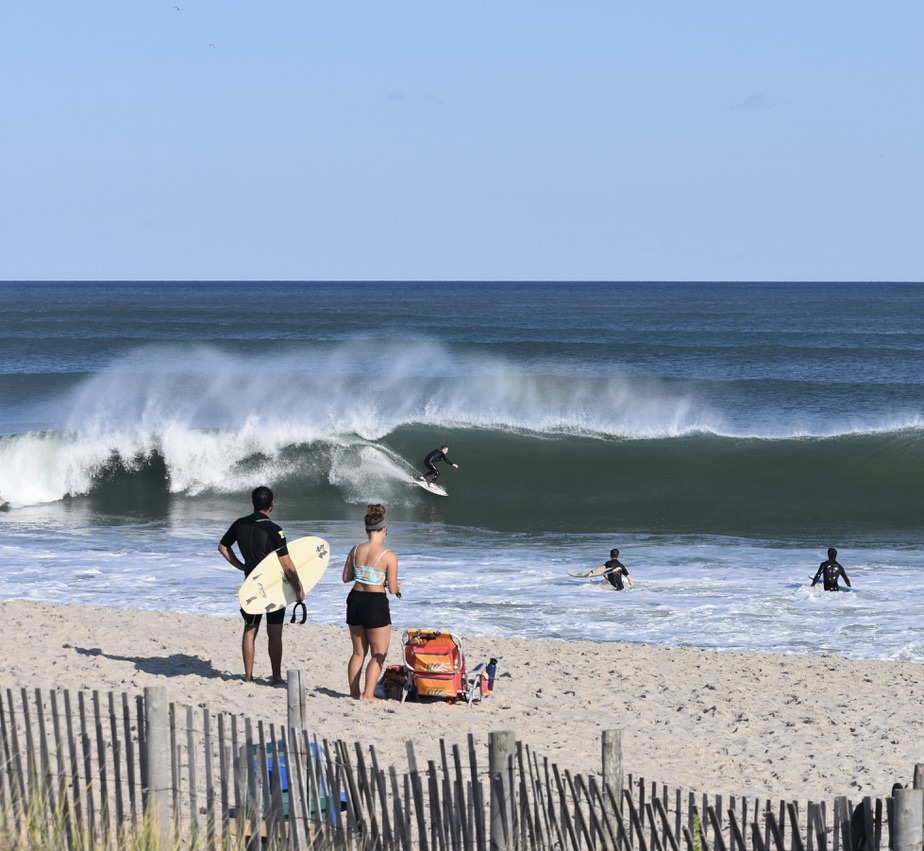 Hurricane Larry was a big, beast of a storm. In NJ, the buoys were picking up 15-16 second swell–some unprecedented numbers for this side of the Atlantic Ocean.
For this reason, many were worried about Larry's long period swell and what it might look like once it reached Jersey's fickle beach breaks.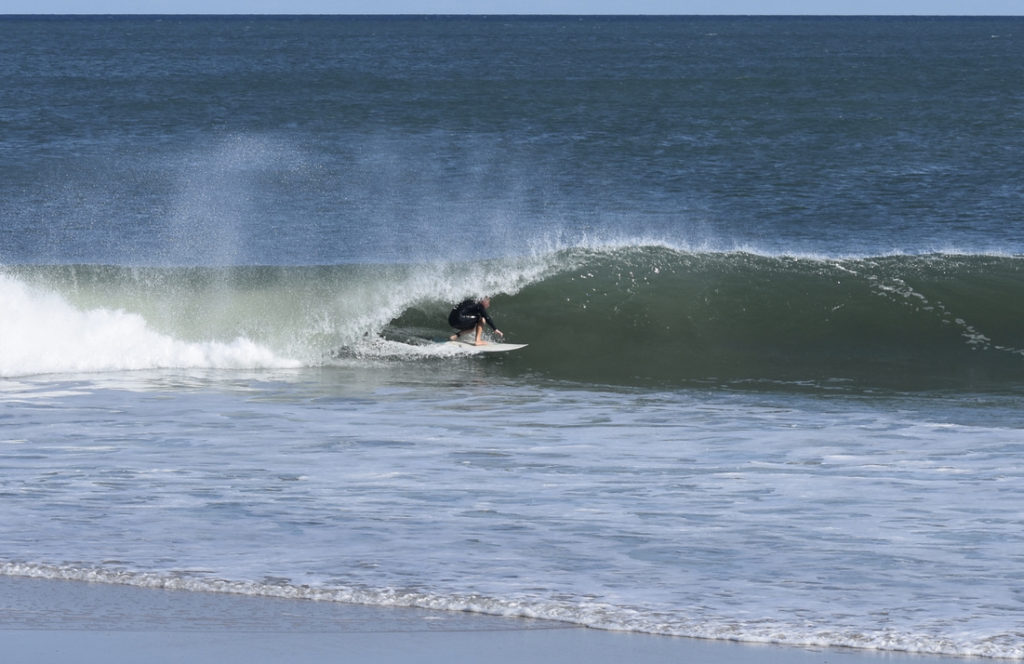 Due to this concern, many fled to the nearest rocky point break they could find. The Jersey true who stayed had only a few options that might handle the large swell. Myself and surf buddy Shane Moyer chose one particular location to surf on Thursday afternoon. By the evening, it was still unclear whether it would be the correct choice for the next morning's session. On that Thursday, many set waves came through in huge closeout walls, and the best tubes were found on sneaky insider waves. Weird, but semi promising. It was enough to keep us close to home.
I woke to Moyer knocking on my window. "You up?!" I was not. How did I sleep so well? I thought. Must've been the Yuenglings…
It was Friday, September 10th. The sun was shining. After being total scumbags–drinking at local dive bars and sleeping in our vehicles–we filled up at Wawa and checked the waves. The tide was fat, but there were lines as far as the eye could see. "OK Jerry."
There weren't many tubes that Friday morning. However the size was there and very promising for later in the day.
Shane and I were lucky enough to link up with a couple of local legends and witnessed some sick Hurricane tube riding.
By the end of the day, we both had our fill. Just as expected, the wave we chose to surf handled the long period swell and actually improved throughout the day. We had a full day of waves and only invested an hour long drive. It felt good.
I was pretty satisfied as the sun was setting. Yet I still debated a third session.
What was I debating! I got to paddle out in board shorts and snag an in-and-out as the sun set. Who knew Jersey could handle a swell with numbers that would've excited locals on the Pacific side of the Americas? Fuck, we'll take it.
Enjoy the swell gallery below and if you see yourself please do reach out for the hi res surf shot. Because getting shots of the boys is what it's all about right? Yew R N surf co at Geee mail dot com (;
PS) For anyone that is wondering about Rambler Surf Magazine: This blog post should be on the new RSM website, however, we're too lazy and short handed to finish the website. We have a magazine in our holster and waiting for the right time to release it (with a banger of course). We're basically busy and understaffed. But we don't want to put anything out that's not with all of our effort–thus we wait. But keep checking in, because it feels good that people do care. Thanks for being here.