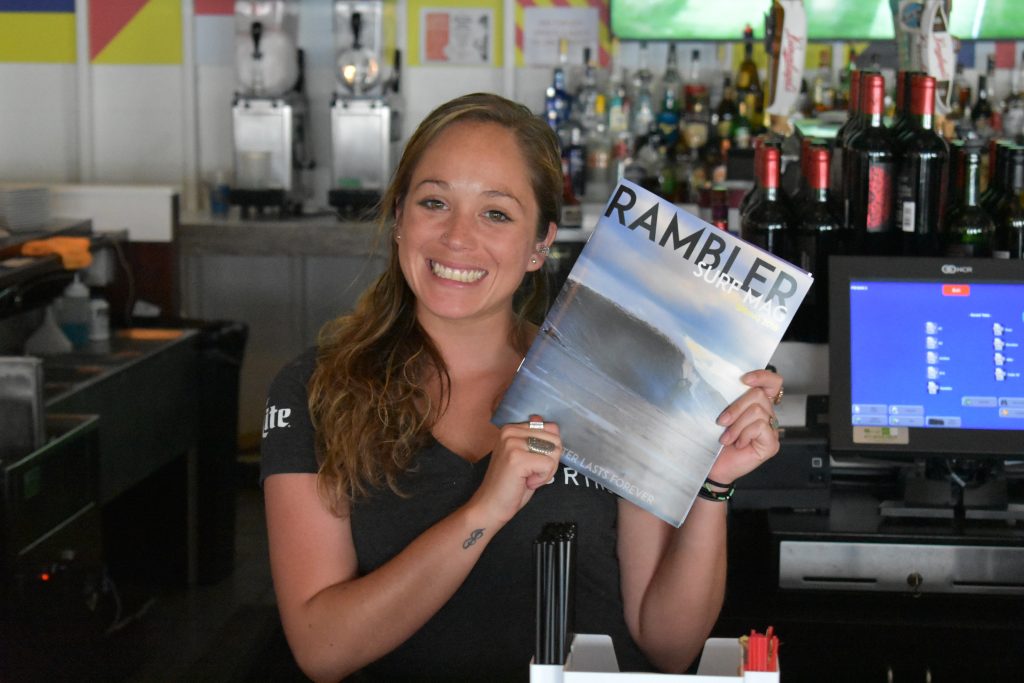 We have to issue another resounding: THANK YOU!
Everyone who came out to our RSM Launch Party last night is friggin' awesome and we love you. It really meant a lot to see the people who came last night and meant even more when you all showed up wanting multiple magazines.
The response we got from attendees couldn't have been better. Even cooler: the people that could not make the event reached out to wish us good luck. You guys are awesome.
Anyone who came last night is officially family whether you want that induction or not. We drank, ate, and shared East Coast surfing culture together as we flipped through the latest mag–that's something special.
Thank you to BRINE By The Bay for hosting us. Brianna and Mark over there are the absolute best people and we love them.
Thank you to Brendan's girlfriend for dealing with his drunkness and for setting up with us.
Thank you to the local Wildwood Crest Beach Patrol for announcing the event at their morning meetings.
Thank you Moms, Dads, friends, cousins, brothers from another or the same mother–we had a great time and hope that you all did as well.
Please check out the proof of a good time: This Rambler Surf Magazine Release Party photo gallery below. Enjoy…