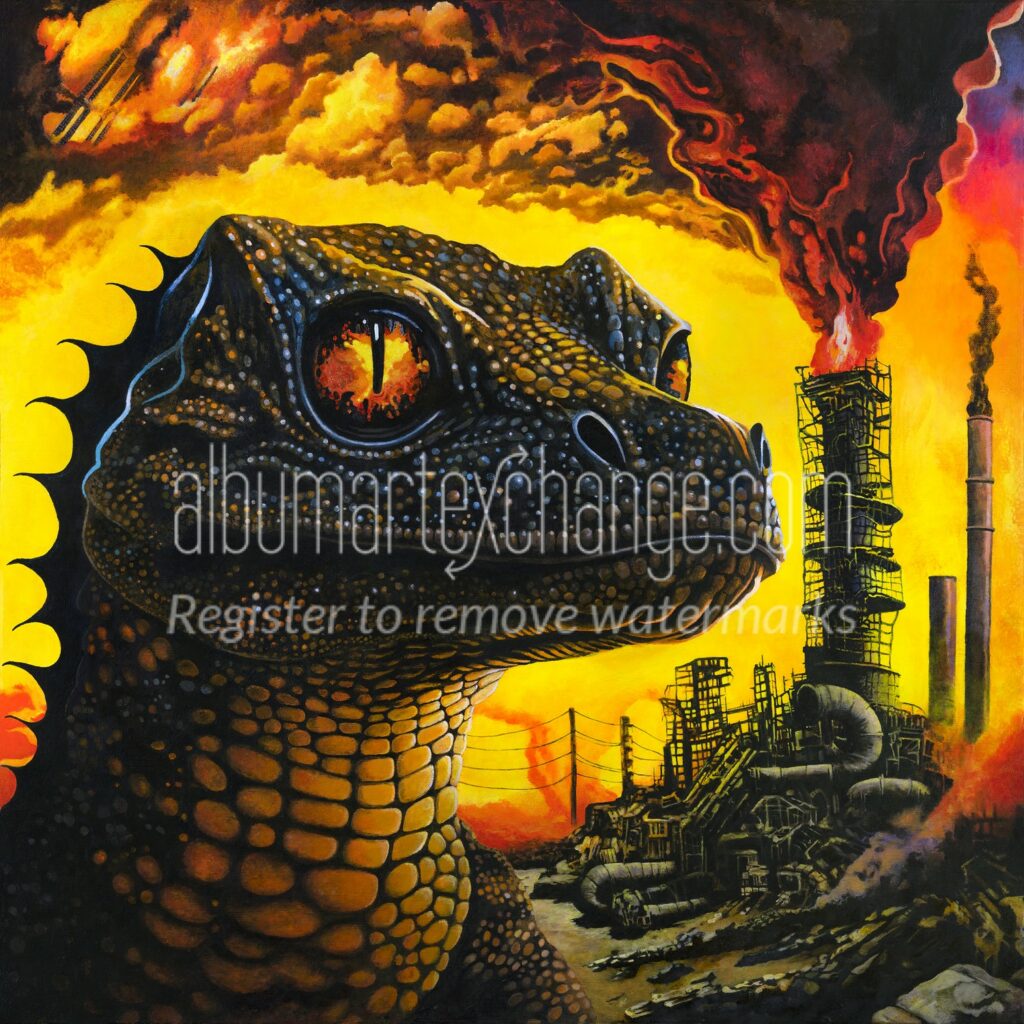 Is the Petro Dragonic Apocalypse a sequel to Murder of the Universe? For me, the Murder of the Universe album is a bit reminiscent of the movie Alien. While Petro Dragonic Apocalypse: Dawn of the Eternal Night is more like what happens when a hoard of those aliens, and their leader takes over all realms.
The first listen to PDA by King Gizzard & the Lizard Wizard was a bit cringe. I recall hearing "Gila Monster" for the first time, and thinking… "This sounds a lot like Kevin's favorite band in the show F is for Family, The Shire of Frodo."
I immediately had my doubts about the incoming album–which donned a giant, deadly lizard on the cover. While I was soothed by the savage guitar ripping and drum floggings on Gila, I couldn't help but ask, Is this a bit corny?
In the back of my mind, I knew that with time, I'd be guzzling beers with the boys and screeching, "Gila Gila! Woooo!"
After a couple singles, Gizzard dropped the rest of the album on June 16th, 2023. This became the perfect early Summer playlist to blast when biking home from North Wildwood bars at 2am.
Overall rating and thoughts…
I'm gonna have to give the PDA album a 7.6 out of 10 stars. I think this album gets a high rating for sheer commitment alone. These dudes take thrash rock to another level, and then beat you over the head with it until you are so delirious you simply ask for more. Maybe to some, this sort of approach is a bit annoying or abrasive… I think if you're not in the mood you could easily say, Fuck this album. Having said that, there's been no other album I've gone too so reliably when I need a speed boost–whether it's drinking coffee behind my desk working, or riding my bike home in the wind. Ah Gizzard, you've done it again. Now, may I please have some more?