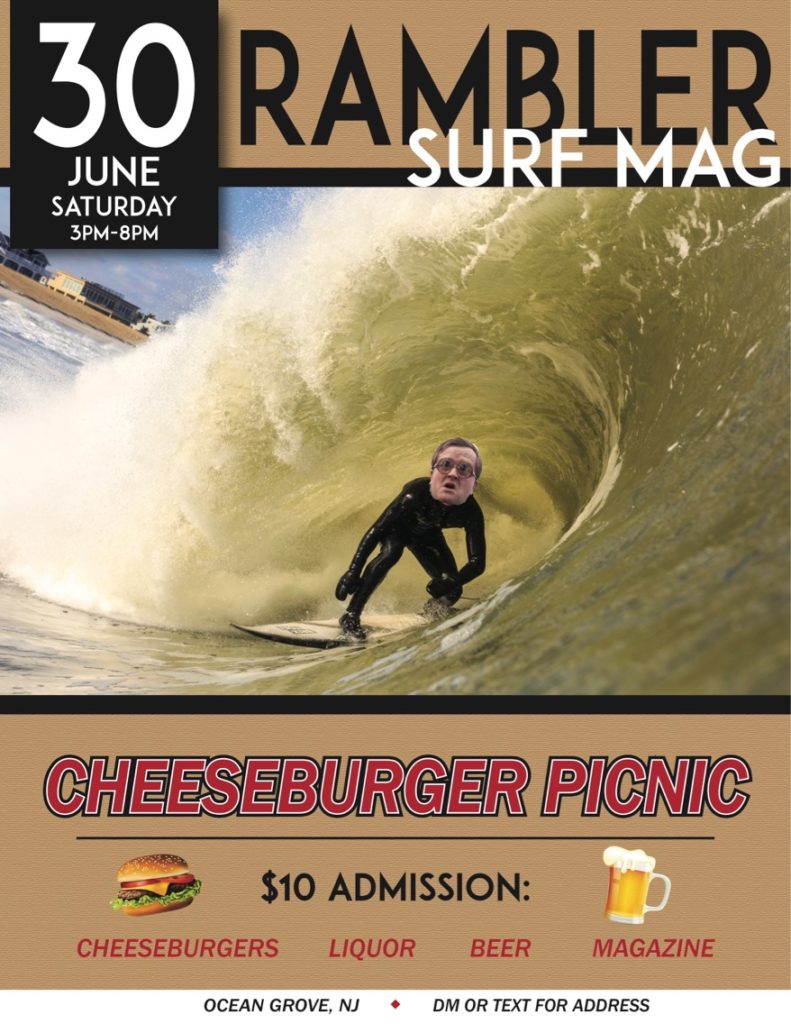 We're doing it again boys and girls! We had too much fun at the last party in South Jersey, so we're throwing an old-fashioned Cheezeburger Liquor Party.
Give $10 and you get unlimited beer, liquor, cheeseburgers, and magazines–it's not rocket appliances. We're gonna have a sick time and we'd like to share that time with a different crowd.
If your in the Monmouth County area (or want a reason to be) please come. We ask that you DM us on instagram (@urnsurfcolovesbeer), email us ([email protected]), or give us a call (267-317-5370). We'll hook you up with the location (can't believe I'm sending you guys my home address), and it'll give us a good idea of how much meat and booze to buy.
Come one, come all, have a little drink to celebrate our little picnicky (please no guns).