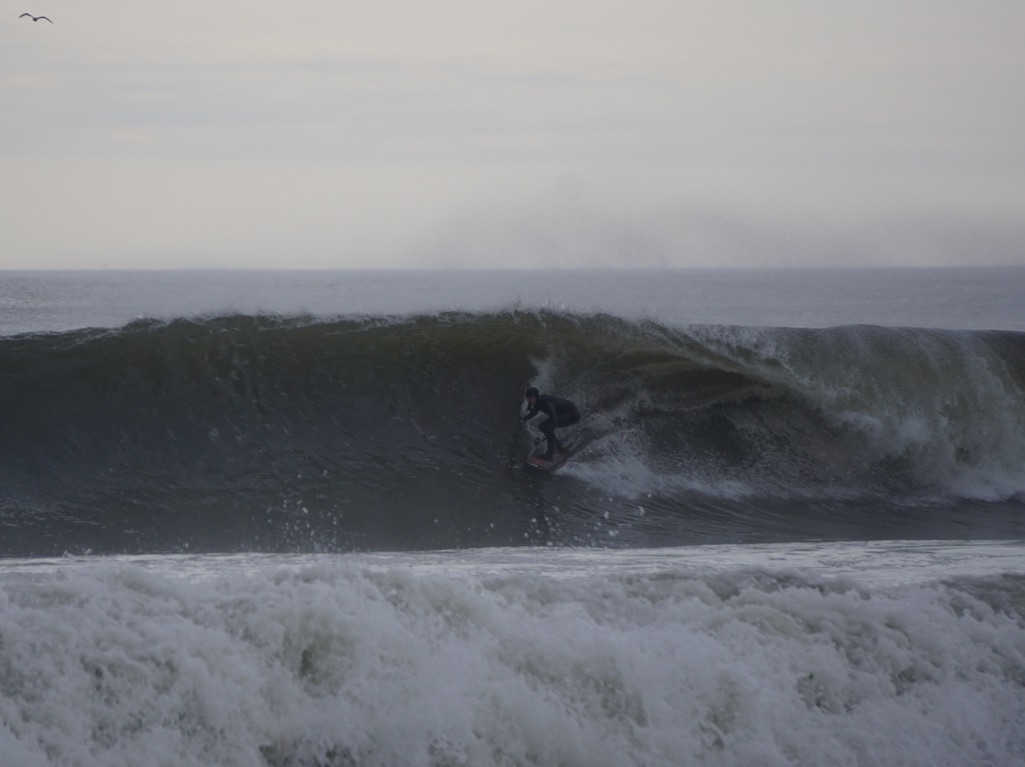 There was some doubt about the swell on April 1st, 2022. Throughout March, the last few South swells had been fun–but generally not tubing. It was starting to feel like overhead kegs would remain a distant memory.
Alas, April immediately delivered what the Jersey faithful had been waiting for. The swell wasn't huge, but it was far from small. It hit the sweet spot of not quite being death-defying, but packing plenty of power to provide draining right-hand tubes.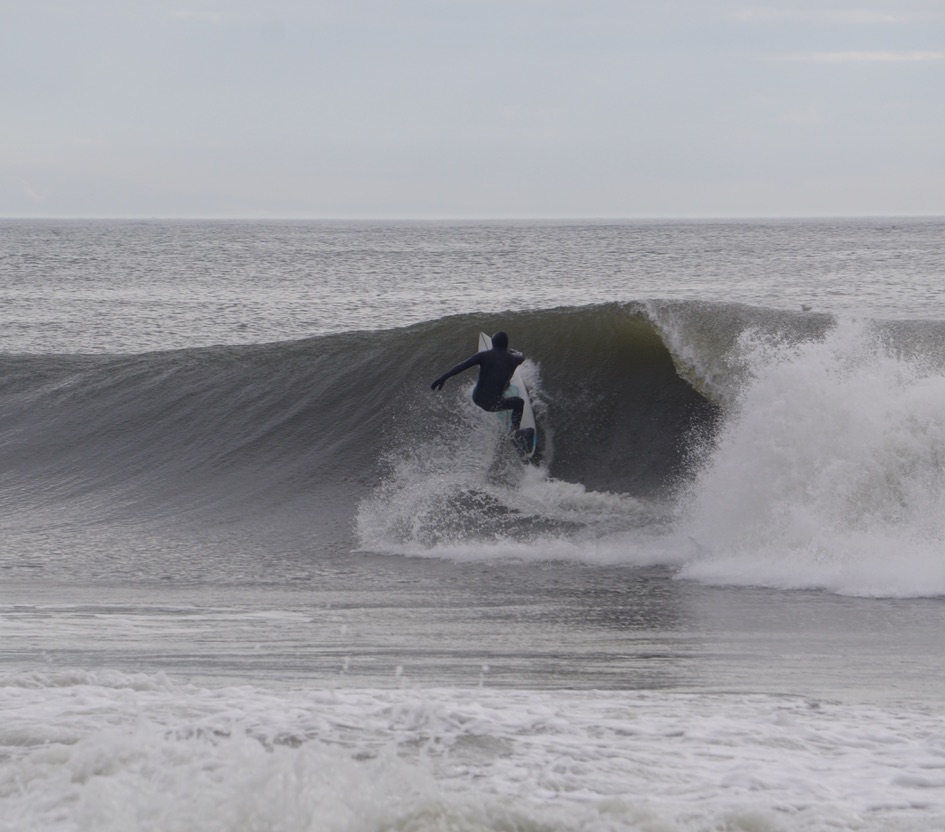 Not only did this swell on April Fools Day offer awesome conditions almost all day, but it also started a month-long swell bender that would characterize the following Fridays.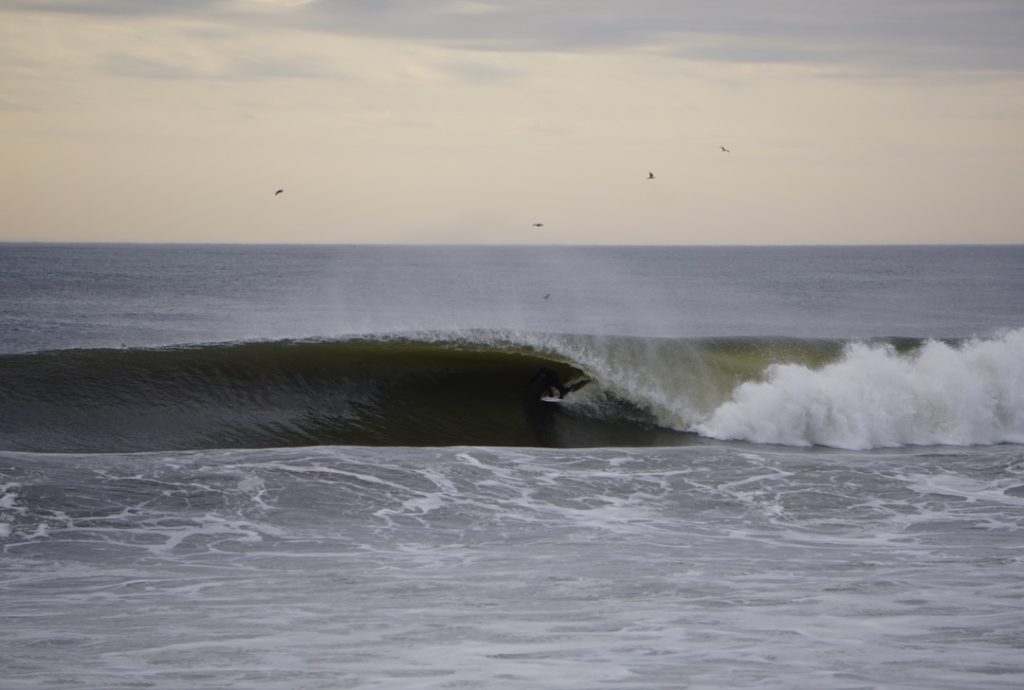 Luckily, there were two (or three?) more memorable days of surf within the month of April. The weather started to hint toward Summer. But the water remained freezing.
Most individuals will remember April for its final swell on the 19th. This one was the overhead South swell that everyone who'd been surfing for the last month was ready for…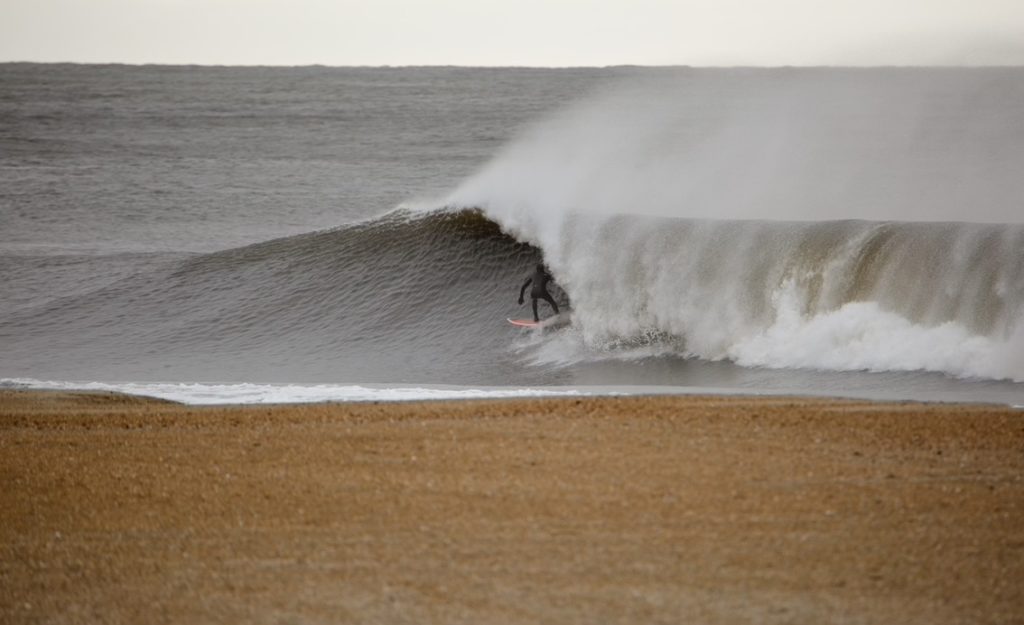 All of Jersey's most-tubed individuals got their chance to pack some holes. On this day, the buoys were big, and the weather leaned more toward Winter than Spring–with blustery 25-30mph offshore wind.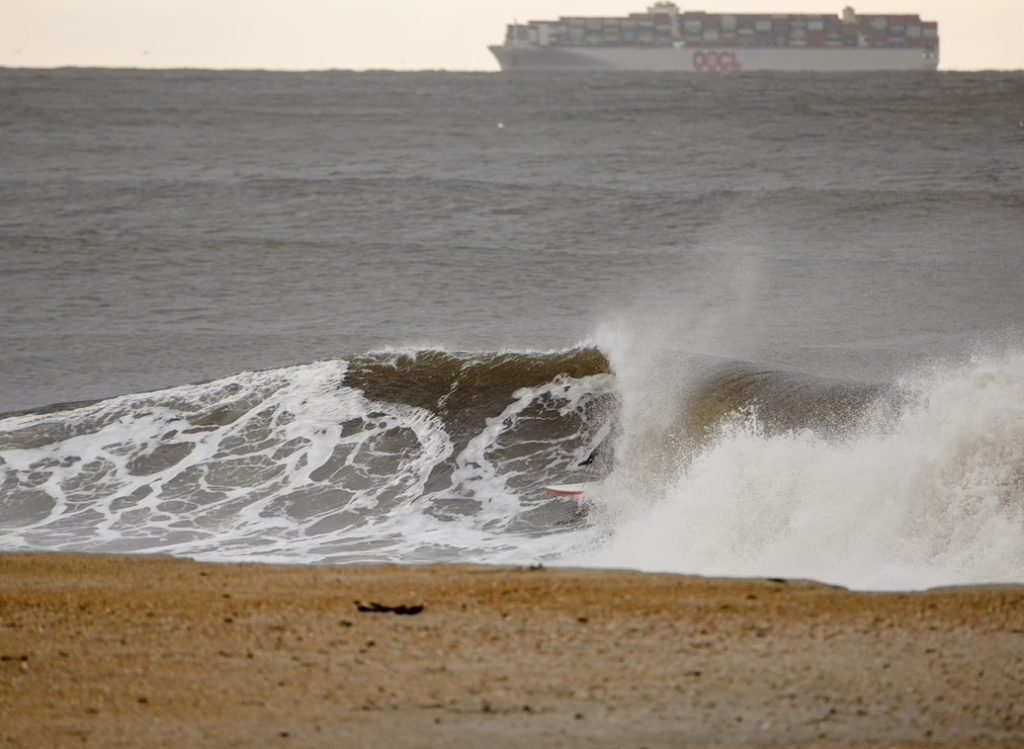 Some of the West Ave Glassing crew included clips from this day in a bloody sick end part to their latest video.
As long as you weren't injured or living under a rock, being a surfer from Jersey this past April was a high octane surf extravaganza. So, here's trying to remember it all… Enjoy the swell gallery below featuring photos from photographers like Fiona Mullen and from the lens that brings you Rambler Surf Magazine.
Always looking forward to warmer water, longer days, and something to surf. But don't forget to enjoy the people's presence who are around you today.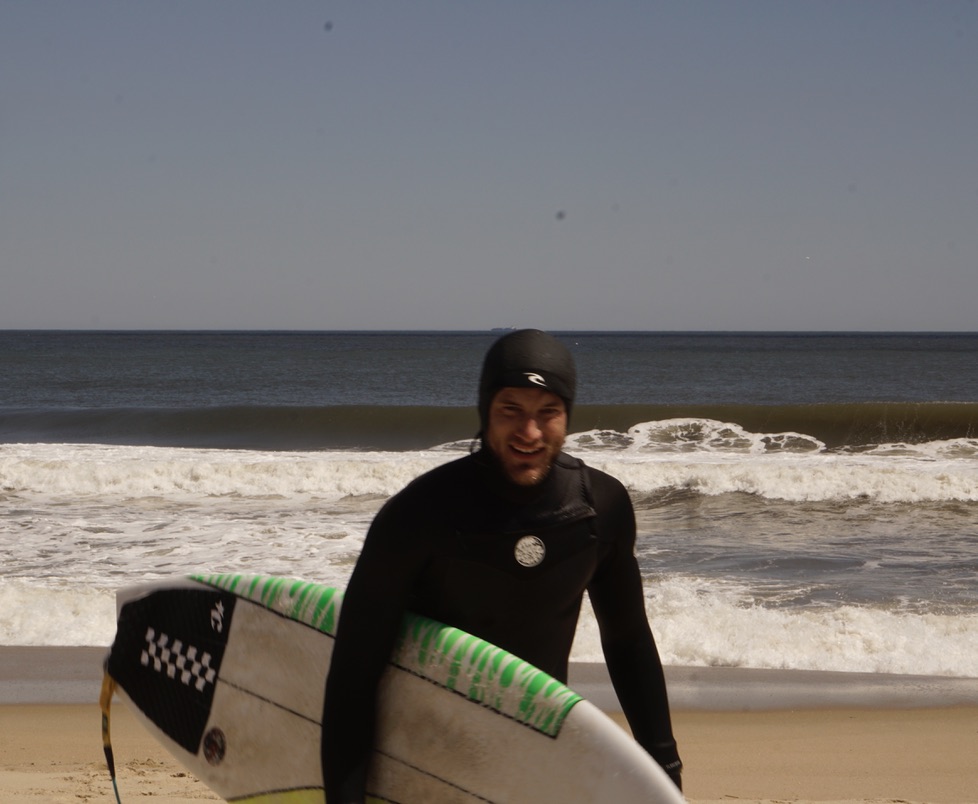 Drue Amato being present.