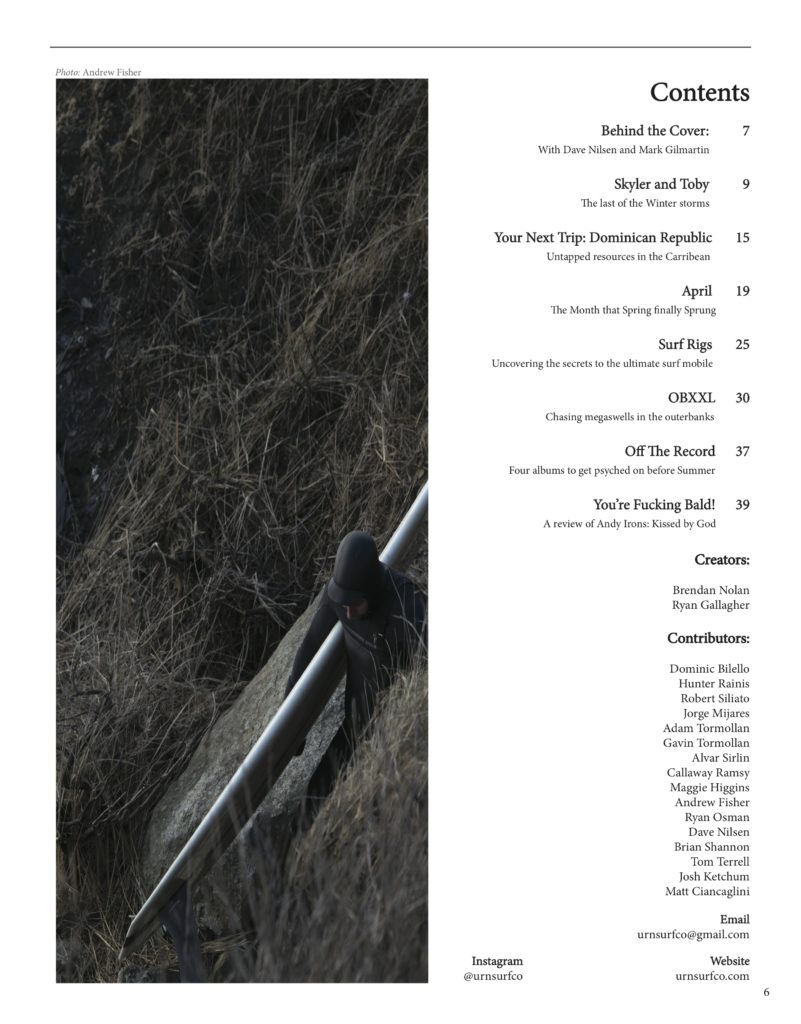 Here we go again. Ladies, gentlemen, and mermaids, the Spring 2018 Edition of Rambler Surf Magazine has been sent to print.
We'd like to make it a customary news item to personally thank every single one of our contributors. The response we got with this mag was in-fucking-sane. People hit us up from out of nowhere who turned out to be integral contributors in this mag; the other contributors… we kinda knew they'd be sending something good.
These contributing writers, photographers, and surfers have invested their labor of love into preserving a print publication for the USA's East Coast to have an identity. These individuals have voted "YES" to the future of print for our sub-culture and general way of life.
They've ensured that house guests will always have something to gather around the coffee table with. They're keeping thoughts and conversations about surfing from going stale. And most of all, they've helped to give every reader something that is theirs; something to hold and enjoy and pass around.
But, the craziest part was the shit that didn't make it into this mag. The stuff was sick. We got photos of homies getting shacked, huge empties, and greenwater gems. If you don't see your name up top (you know who you are): THANK YOU TO EVERYONE WHO HELPED US OUT. YOU ARE THE SHIT.
The mag will be here next weekend and we're having a party about it. If you can make it–fuckin' come! If not, order one offline and you'll be flipping through in no time. Peace and blessings.