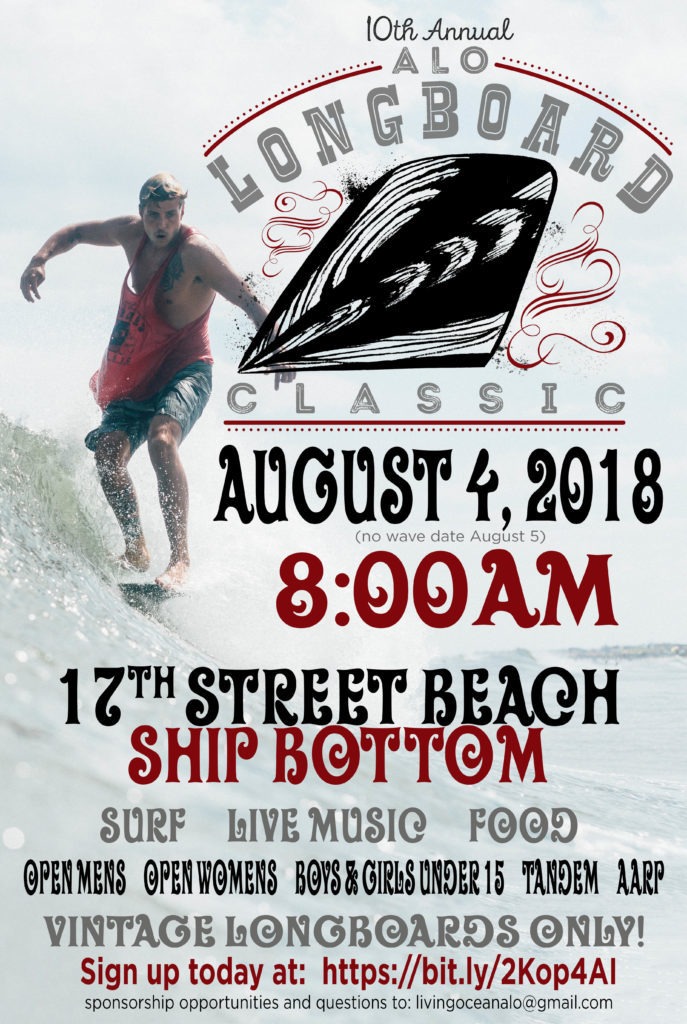 This looks like it's gonna be fun. Alliance for a Living Ocean (ALO) is throwing their 10th annual longboard surfing contest on Long Beach Island, NJ this coming Saturday (tentatively, the winds may push it until Sunday, all vendors and participants will get an email with an update). The event begins at 8am and runs until everyone's surfed out.
There are plans of surfing vintage longboards, live music, tasty cuisine, flowing drinks, and of course plenty of Rambler Surf Magazines for sale. We are lucky that the guys over at ALO are putting on such an event and ever luckier to be sponsoring it.
Sun and waves are in the forecast and there are 48 dudes taking aim at the title in the Men's Division. The heats for Men's, Women's, and Tandem will be released before the event, along with ever-changing wind predictions and the final run-date. Stay tuned and see you there!