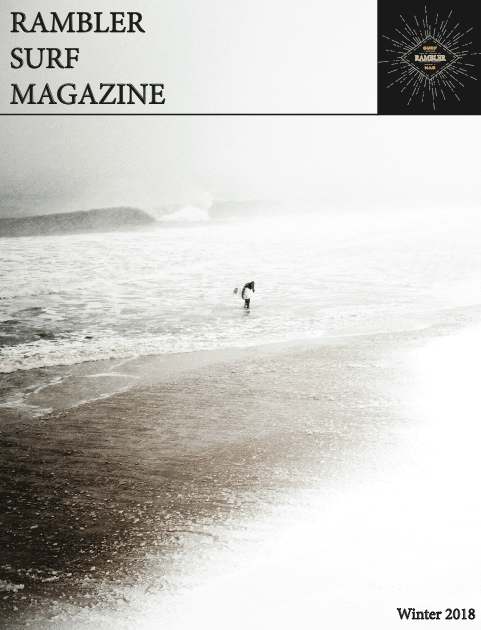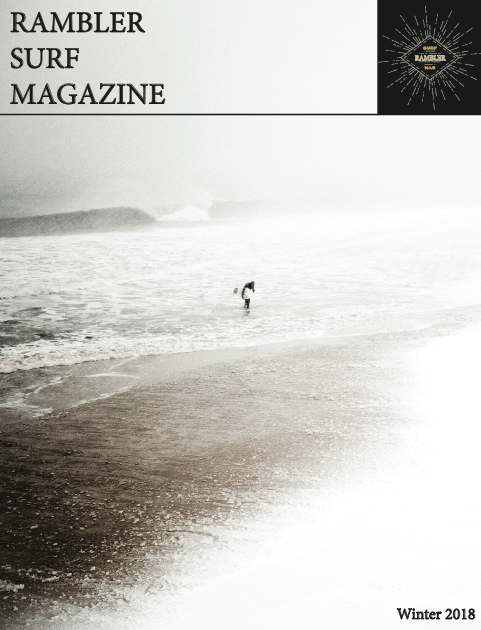 The Winter 2018 Edition of Rambler Surf Magazine has been sent to print. The publication's creators and contributors are pretty frickin' amped to get its pristine pages in between the readers' grubby fingertips (not to say the reader is dirty or anything–but, they're probably reading RSM on the toilet, or between bites of fried chicken).
Whatever the case, the upcoming magazine will be significantly more meaty and thought-provoking than the first RSM edition. With 48 pages of glossy photo paper, the Winter 2018 edition features a variety of surf media from contributors up and down America's East Coast.
The Winter Mag was very well received in the surf community after the Fall 2017 edition made its splash along the Atlantic. As a result, this magazine will include more pages, advertisers, contributors, photos, words, and unfunny photo captions than its predecessor. Additionally, the photo quality far surpasses that of the Fall 2017 magazine.
Did I mention that on top of all that, the mag is even cheaper this time around?
This is all due to the amazing response RSM evoked after the first edition. Photographers, advertisers, writers, readers, and surfers came out of the woodwork to support the cause, and RSM's creators cannot thank everyone enough.
On this web page, the viewer will find the Contributor's page straight out of the magazine for a little sneak peek to what is in store for the Winter. All of these contributors are super hardworking individuals. We suggest that any interested viewer look deeper into their work. Thanks again, and thank you all!